Welcome to Heather Reid's tour page for PRETTY DARK NOTHING! The Blog Tour kicks off today, October 14th, and runs weekdays through October 25th. The tour consists of reviews, guest posts, and interviews, and of course there's a tour wide giveaway! Be sure to check out each stop (schedule below) for more chances to win.
PRETTY DARK NOTHING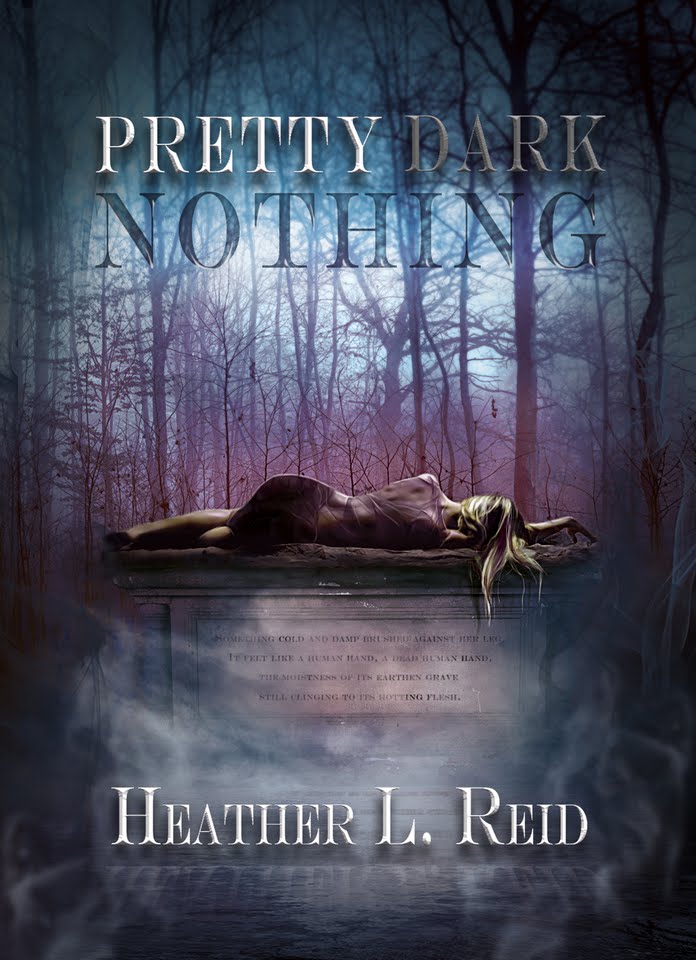 by Heather L. Reid
April 23, 2013 / Month9Books
It's time to choose: Love or lies, faith or fear, darkness or destiny.
Seventeen-year-old Quinn hasn't slept a full night in twenty-three days. She's terrified of the demons that stalk her dreams, pull her into a deep dark nothingness and whisper hauntingly of her death. Exhausted, Quinn dozes off in the school hallway, and Aaron, an amnesiac with a psychic ability, accidentally enters her nightmare. If Quinn can learn to trust her heart, and Aaron can discover the secret locked away in his fragile memory, their combined power could banish the darkness back to the underworld for good. That is, unless the demons kill them first.
Goodreads | Amazon | B & N | Book Depository
Tour Schedule
October 14 – A Book and a Latte
October 15 – A Bookish Escape
October 16 – Mythical Books
October 17 – The Best Books Ever
October 18 – YaReads
October 21 – Writer's Alley
October 22 – Read My Breath Away
October 23 – Happy Book Lovers
October 24 – Cuzinlogic
October 25 – Coffee and Characters
Special Event
Heather Reid will be part of a Paranormal Party on Authors on the Air – BOOKED! Oct. 15th at 7PM ET via BlogTalkRadio with Lisa Green and Jadie Jones, hosted by Shannon Delaney! We hope you'll join us! If you'd like to call in live and speak with the host, be sure to dial 347-633-9609. You will be placed into the caller queue where you will still be able to hear the show while you're on hold.
Giveaway
***Any contestant that uses dummy or contest only accounts to enter will be disqualified.***
About the Author
Heather L. Reid is both American and British and has called six different cities in three different countries, home. Her strong sense of wanderlust and craving for a new adventure mean you might find her wandering the moors of her beloved Scotland, exploring haunted castles, or hiking through a magical forest in search of fairies and sprites. When she's not venturing into the unknown in her real life, she loves getting lost in the worlds of video games or curling up by the fire with good story. For now, this native Texan is back in the Lone Star State, settling down with her Scottish husband and dreaming up new novels to write.